Outdoor Fiber Optic Distribution Box
RGP-FDB-096B 96 Core Fibre Optic Distribution Box also called Fiber Termination Box, It's designed for use in both fiber-to-the-home and fiber-to-the-premises networks for point-to-point or PON network architectures, both indoor and outdoor models are available to accommodate either standard cables or window cut (break out) cables.
The range includes strain relief systems for main cables or for customer drops suitable for multiple applications: aerial, residential, building basement, and building riser. The distribution boxes may house fusion splices, mechanical splices, or splitters.
With the fast development of 4G/5G Fiber Optic Cabling Systems and the growth of installed fiber optic, the fiber management of fiber optic transmission networks is more difficult, more and more factors should be considered, such as flexibility, future viability, deployment, and management, adds and changes. By this time, the Fiber Optic Distribution Box (FDB) or Fiber Terminal Box (FTB) is becoming a very important part of fiber optic connecting, Choosing the correct fiber distribution box is the key to successful fiber cable management.
What Is A Fiber Optic Distribution Box (Outdoor fiber optic distribution box)?
Fiber Optic Distribution Box, also known as a Fiber Termination Box or Fiber Optic Box, is made up of 70% PC and 30% ABS, 304 Stainless Steel, It has the advantage of high-pressure resistance and corrosion resistance, and the main function is for accommodating fiber cable terminations, connections, and patching can be pre-installed 1x16 PLC Splitter and 16 pcs SC Adapter, With fiber optic distribution Box, network technicians can control massive fiber cables and connection points in a whole box. Therefore, FDB makes it simple and convenient for us to do cable management and maintenance.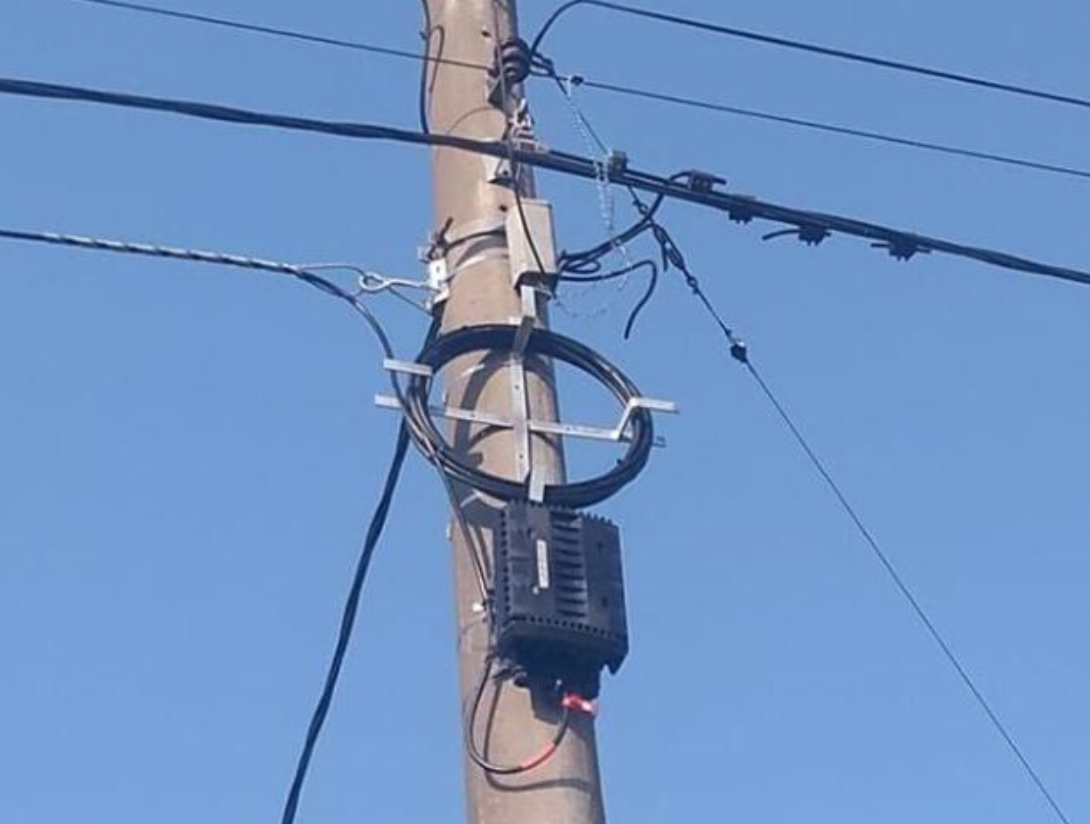 Fiber Optic Distribution Box Types
According to the application, FDB can mainly be divided into three types, namely wall mount FDB, pole mount FDB and floor mount FDB.
Wall mount Fiber Optic Distribution Box usually uses a design like a small box that can be installed on the wall and is suitable for fiber distribution can up to 96 fibers. Pole mount FDB uses two stainless steel belts to fix the fiber box on the pole that can reach 96 fibers. The floor-mount fiber splice box adopts a closed structure. It is usually designed with relatively fixed fiber capacity and a nice appearance.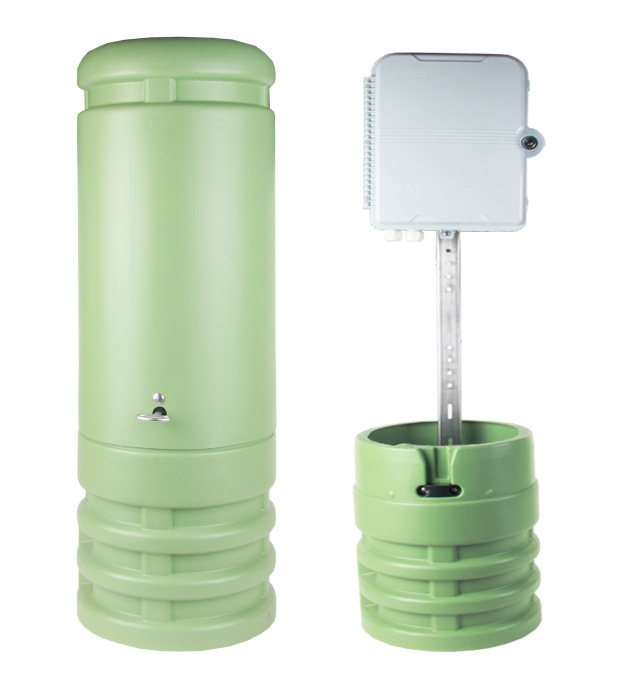 The fiber Optic Distribution Box is designed to terminate, splice, and interconnect up for 96 Core fiber optic in an outdoor environment. The fiber box may be configured with splice trays for splicing the cable to connector pigtails. Also, the distribution box may be pre-terminated on the distribution side with outside plant cable stubs so that the unit is quickly connected. The fiber optic box may also be pre-wired with pigtails on the drop side so that individual drops routed into the unit can be spliced to the connectorized pigtails.
The Fiber Optical Terminal Box adopts a "swing frame" type design, that is, the upper part configures with a splice tray for splicing, and the front part configures with the distribution cable and drops cables, the design is easy for connector access to the rear connectors for maintenance and cleaning.
Fiber Optic distribution boxes are used in a Passive Optical Networking (PON) application to enable sharing of a single optical network terminal (ONT) or optical channel termination (OTC) among a collection of subscriber premises equipment (CPE). The distribution box typically ensures that the optical signals from each input fiber are distributed to a number of output fibers, in an even or equal manner.
Size and Ports
The Fiber Optic Distribution Box is available in 2F, 4F, 8F, 16F, 24F, 48F, or even 96F. The size is bigger, the larger capacity is available. Among them, 8F, 16F, and 24F are the most popular models in the FTTH project.
Summary
Fiber Optic Distribution Box is a key role in the FTTH project, choosing the right Fiber Terminal Box provides a great help fiber optic network during both deployment and maintenance. In the meantime, selecting a Fiber Optic Distribution Box there are many factors that should be considered, such as FDB's material, design, technology, etc. meet the current requirements and the challenge of future growth and easing of expansion.
Can accommodate 1x96 SC/ LC Duplex Adaptor.
Material : PC/ABS Alloy or Fire-Retardant ABS .
UV and weather proof ; Up to 96 FTTH drops.
Wall and pole mountable, Grounding device included.
4 inlet ports( for cables with max diameter 21 mm), 96 outlet drop cable ports.
Suitable for used uncut OR cut fiber optic cable.
Turn-over structure, layout is reasonable with splicing zone below and distribution zone above.
Fiber route reasonable, fiber bending radius at any place is greater than 30 mm.
The mark is clear on each fiber connection and distribution.
The door opening angle is greater than 180 degree for easy operation and maintenance.
The redundant fiber is wound and protected.
Protection class: IP65
RoHS compliance
FTTH access network.
Telecommunication Networks.
CATV Networks.
Data communications Networks.
Local Area Networks.